Friday
30.
Aug 2019
15:00
Betatest: Heroes of The Sealening
Bli med for å teste ut et helt nytt brettspill på Work-Work!
Heroes of the Sealening", et kompetativt fantasy/steampunk RPG adventure brettspill med høy drittsekkfaktor og mye voksenrelatert humor, hvor tre til fire spillere går opp imot hverandre for æren av å være den som redder verden.
Spillere: 3-4
Gjennomsnittlig spilletid: 2,5 timer
Tiltenkt voksne spillere.
Betatesten foregår over to dager, men om du stikker hodet innom en av dagene kan du få prøve spillet.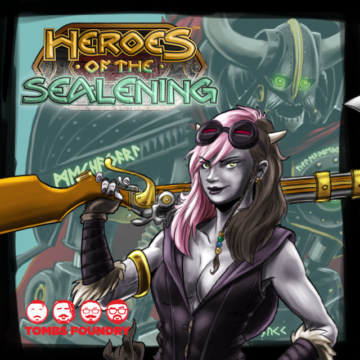 Gjenkommende betaspillere er høyt ønsket, så spillere som deltar begge dagene får en aldri så liten give away fra Tombs Foundry.  
Vi velger også ut to tilfeldige spillere som vinner gavekort på en time shuffleboard på Work-Work
Registrer deg ved å sende en e-post til sealening@work-work.no for å være med i trekningen av gavekort