Wednesday
06.
Nov 2019
12:00
Betatest: Zestrea Boardgame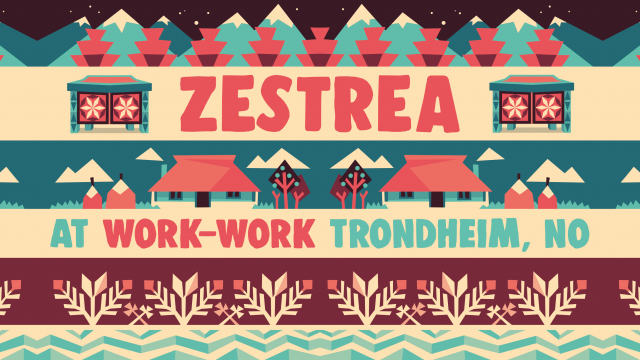 Come try a brand new boardgame with us!
Zestrea is a marriage negotiation board game for 3-6 players about ridiculous Romanian traditions, arranging weddings, and surviving Hard Times. Made by Swedish-Romanian Valiant Game Studio, the game is now live on Kickstarter, but there is only one copy available in Norway at the moment. That copy is at Work-Work!
—
Det blir muligheter for å prøve et helt nytt brettspill på Work-Work onsdag 06.11.19. Zestrea er utviklet i Sverige/Romania og er et humoristisk spill om arrangerte bryllup og andre forviklinger ved rumenske tradisjoner. Spillet er laget av svensk-rumenske Valiant Game Studio, og den eneste kopien i Norge ligger på Work-Work. Det blir muligheter for å spille fra klokken 12:00 og hele dagen.